By The content comes from other sites |
03
May 2023 |
0
Comments
10313: Wildflower Bouquet Creator Expert Blocks by 3th May.2023
Prosperity The parts package has a total of 4 serial packs plus N green cross shaft rods.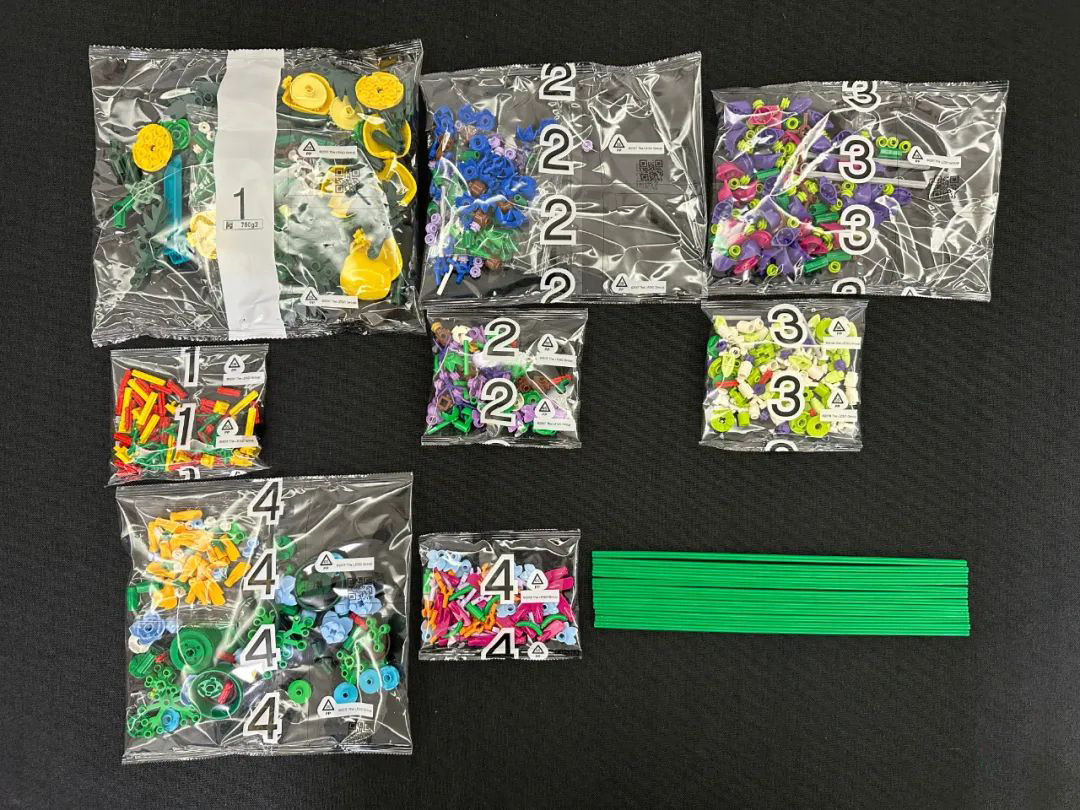 Instruction manual:

Sequence pack 1 build feather fern, Queen Anne's lace and Welsh green velvet artemisia. Sequence pack 2 build cornflower and lavender. Sequence pack 3 build lupine. Sequence pack 4 build delphinium and gerbera.
The palm leaf component was first introduced to the LEGO pirate theme in the 1990s, and it is now being repurposed for the construction of the feather-leaf fern. Ferns are widely used as an accompaniment to flower arrangements.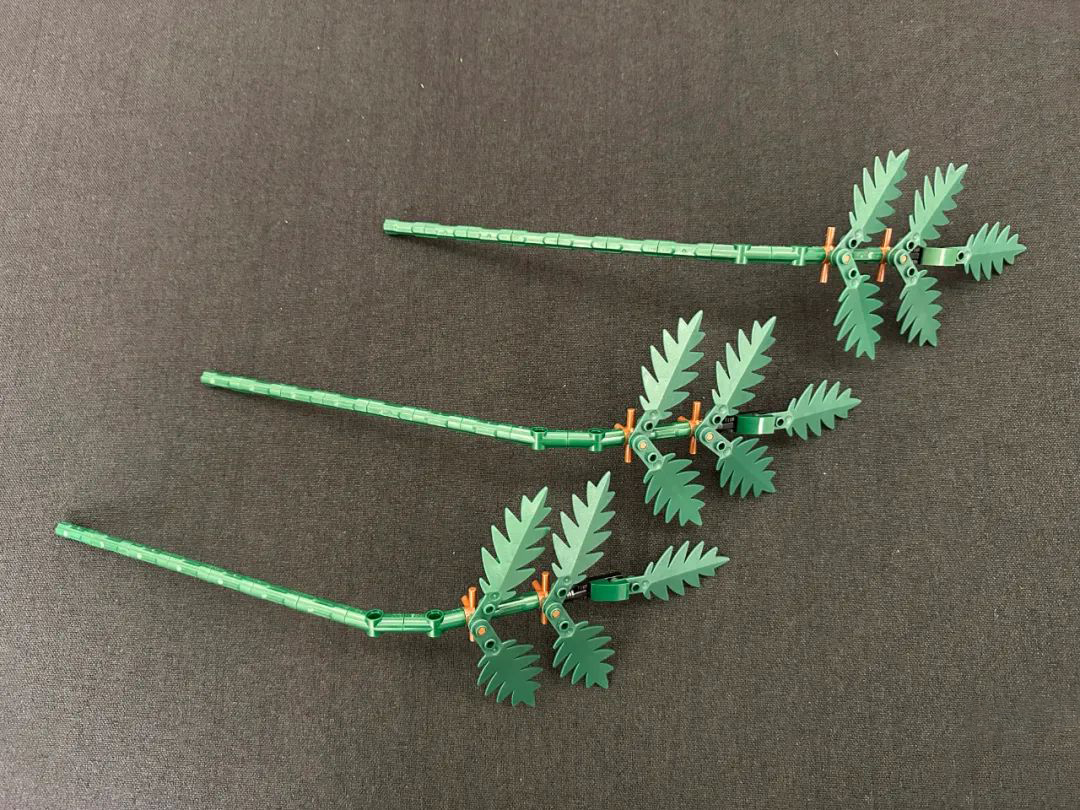 The petals of the Welsh Green Velvet Artemisia use the shoulder armor of the Marvel Super British Mecha, and the stamens of the Green Velvet Artemisia use the wheels of the 10262 007 Aston Martin DB5.

Queen Anne's Lace, also known as Cow Parsley, is very common in southern England. The patchwork tends to be more stacked, and instead of using the long green cross shaft that is readily available, the flower stems are replaced with multiple tech shaft connecting parts.

The cornflower uses 6 blue crown parts to form the flower head and a purple stem to seat the flower center. Cornflowers come in 2 colors, blue and white.

Lavender was also featured in the 10280 bouquet, and its reappearance in this set shows that this variety is still very popular. The medium sized lavender leaves consist of three leaves plus a flower, which are then fixed to three 1X1 4-sided studs with holes, and the top flower head is a human head plus a flower.​​​​​​​

Lupine petals:
The interior is ingeniously constructed with shaft elements and four cones held in alternating layers on a 2x2 circular plate, each layer staggered at 45 degrees.

These delicate little petals are actually the little man-boy's oars, which are then clamped onto the steering wheel parts via clips, while the stamens use the man-boy's straw hat.

Delphinium used some green sausage parts for the stem of the flower, the flower was made with light blue crown parts, and the flower that did not bloom was made with human head parts.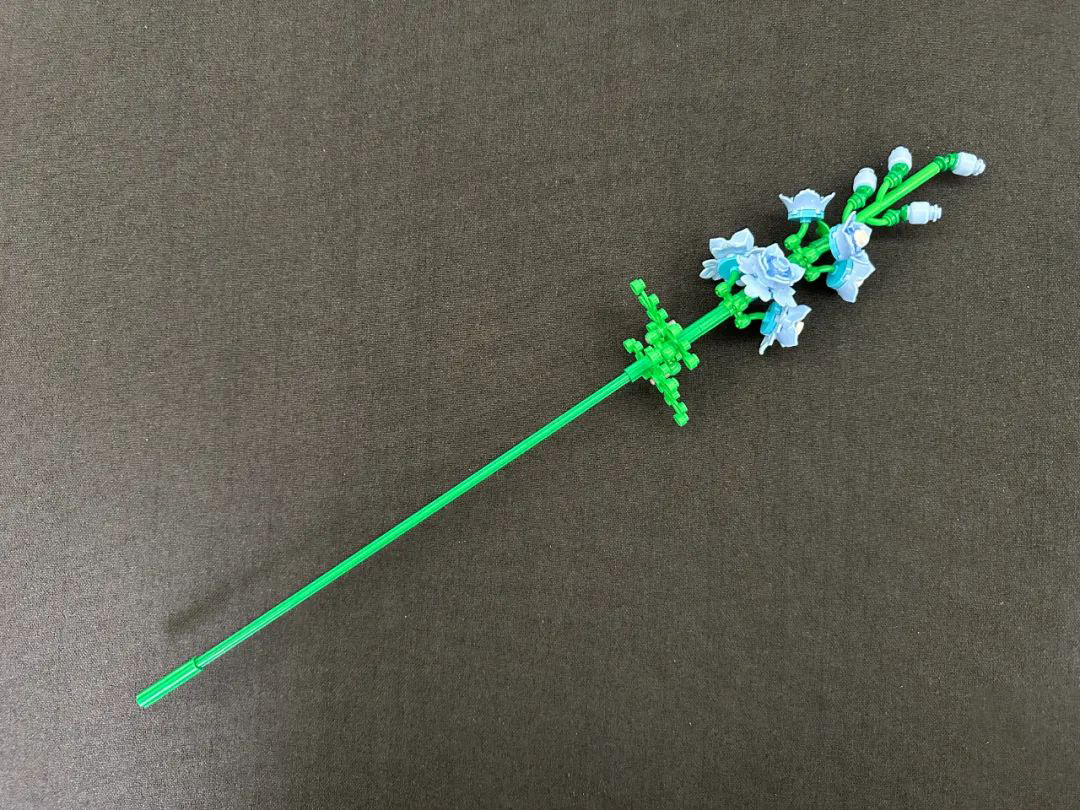 After all the bouquets were put together, there were 17 bouquets in total.​​​​​​​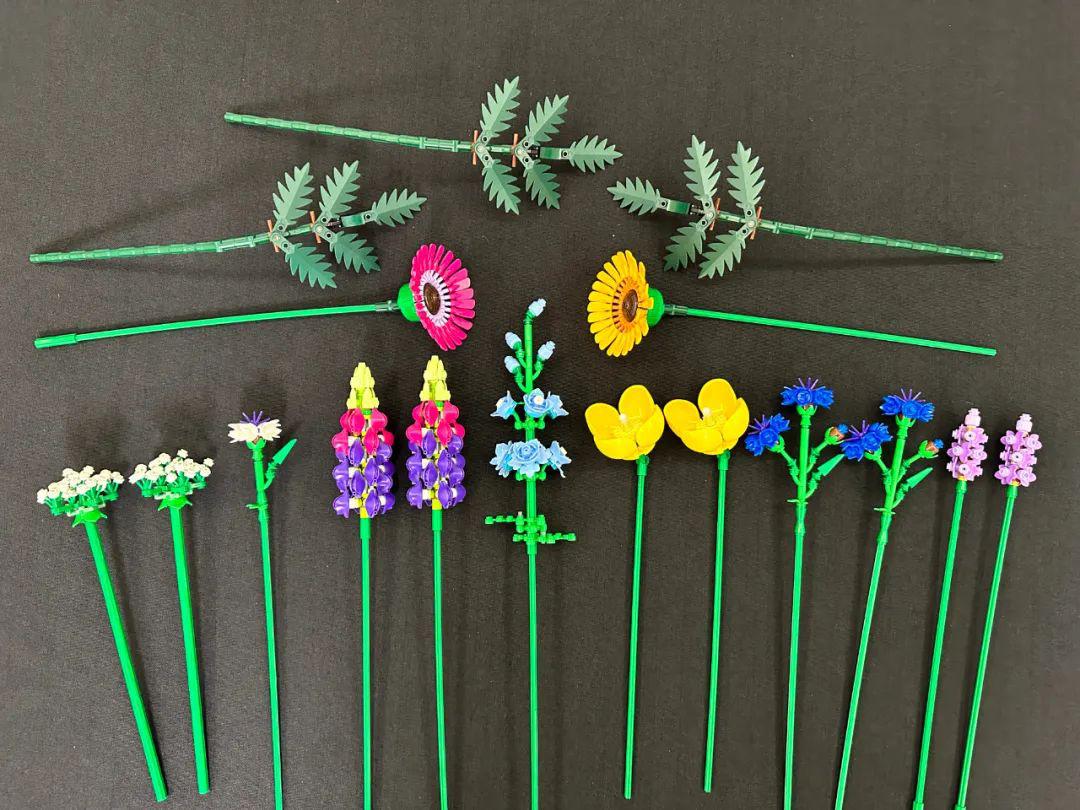 Let's see what it looks like when it's all done.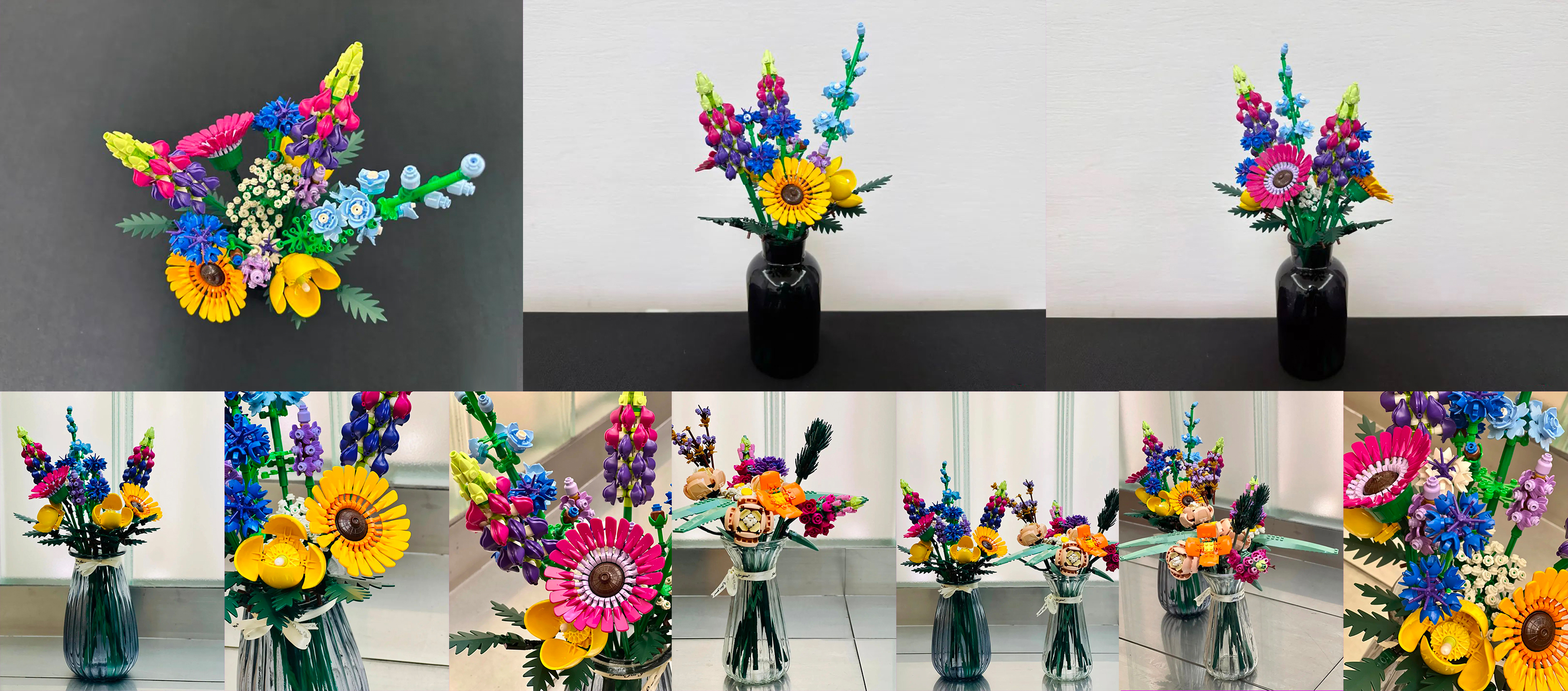 That's All for This time Review. Welcome to know more compatible Wildflower Bouquet Creator Expert Blocks, Click Here Available!
Leave a Reply
Your email address will not be published.Required fields are marked. *