By COOLBRICKS |
15
September 2022 |
0
Comments
Review: 76406 Hungarian Horntail Dragon
Harry Potter wizarding world of three representative creatures for the prototype set, because of its power structure by a lot of ha fans love. This time to bring you the LEGO 76406 Hungarian tree peak dragon unboxing review.

ItemNO.76406
Bricks Pieces: 671
Price:$49.99

In the wizarding world of Harry Potter, the Hungarian tree-peaked dragon, a legendary dragon that can breathe fire, appears in the Harry Potter film series "Harry Potter and the Goblet of Fire" as one of the most dangerous creatures in the wizarding world.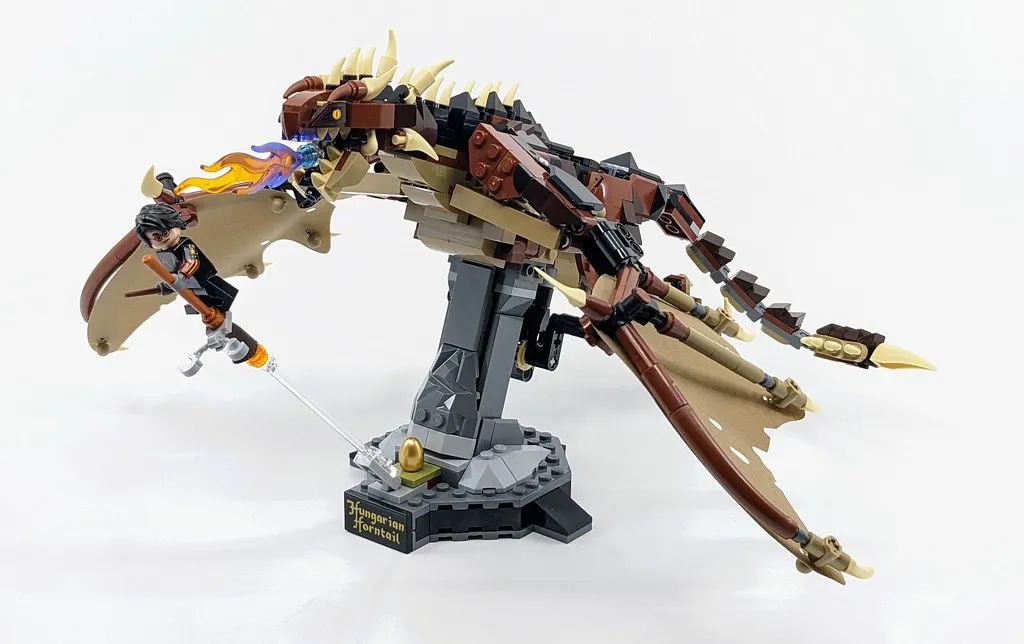 With the previous LEGO launch of Hedwig and Fox, this fierce Hungarian Treebeard is also a mechanical drive structure of the set, the use of simple mechanical drive parts, so that his wings fly high, the power switch by a rocker below to provide power, turn the rocker can make the wings up and down movement. And the previous two sets are different, the wings of the Dragon is not made of brick parts, but with a frame structure and canvas parts made.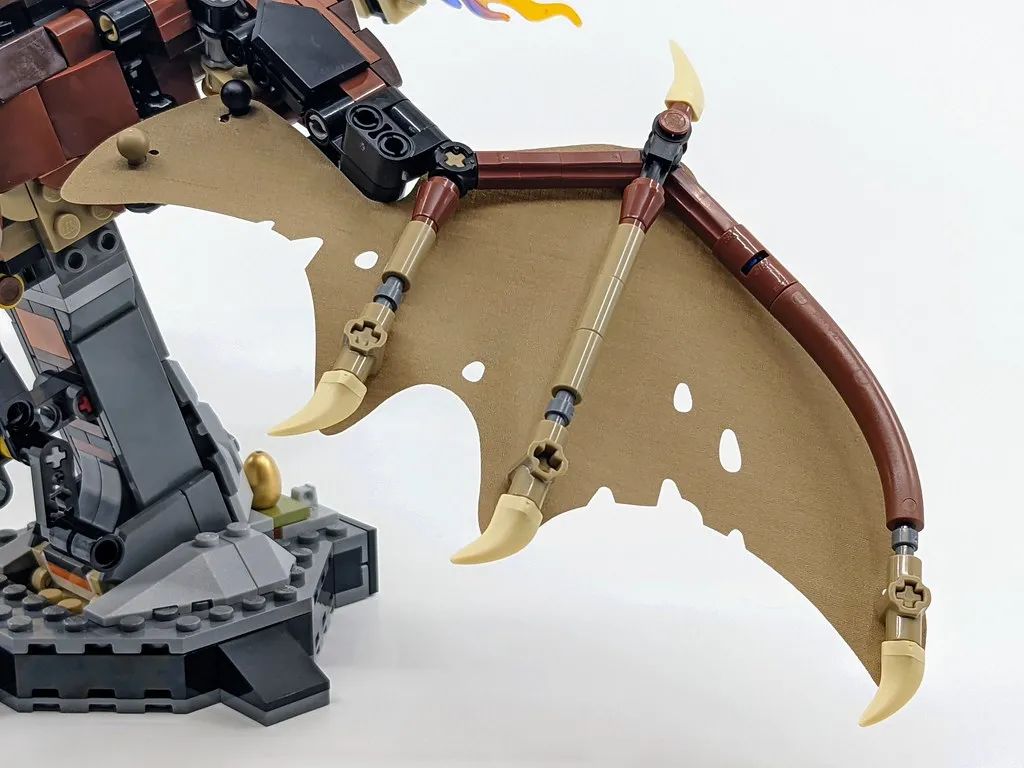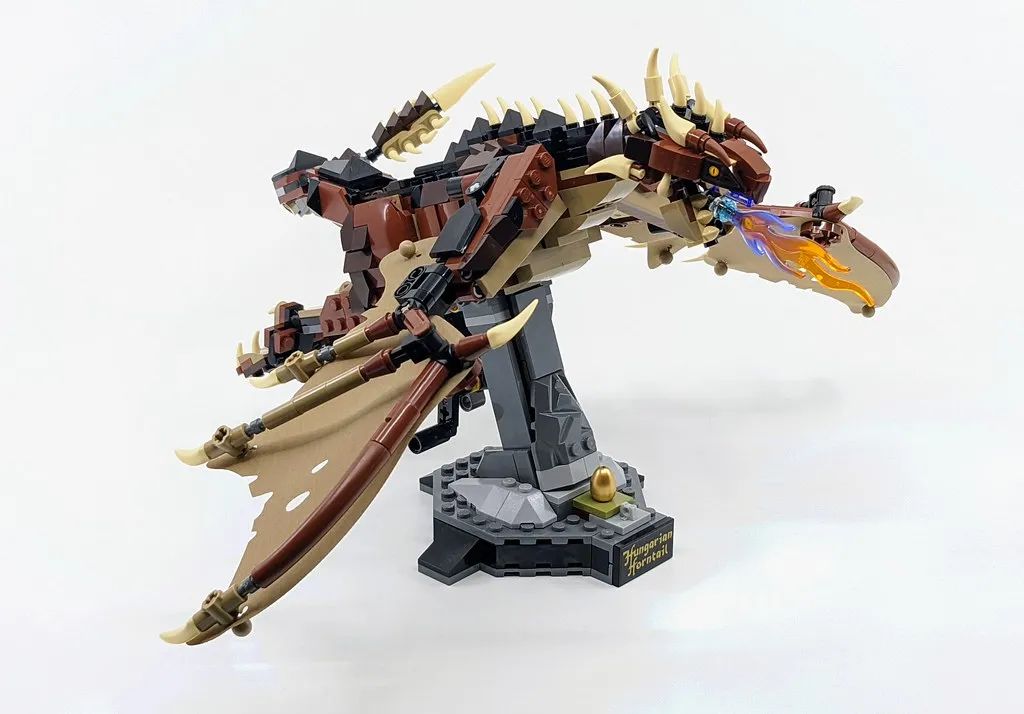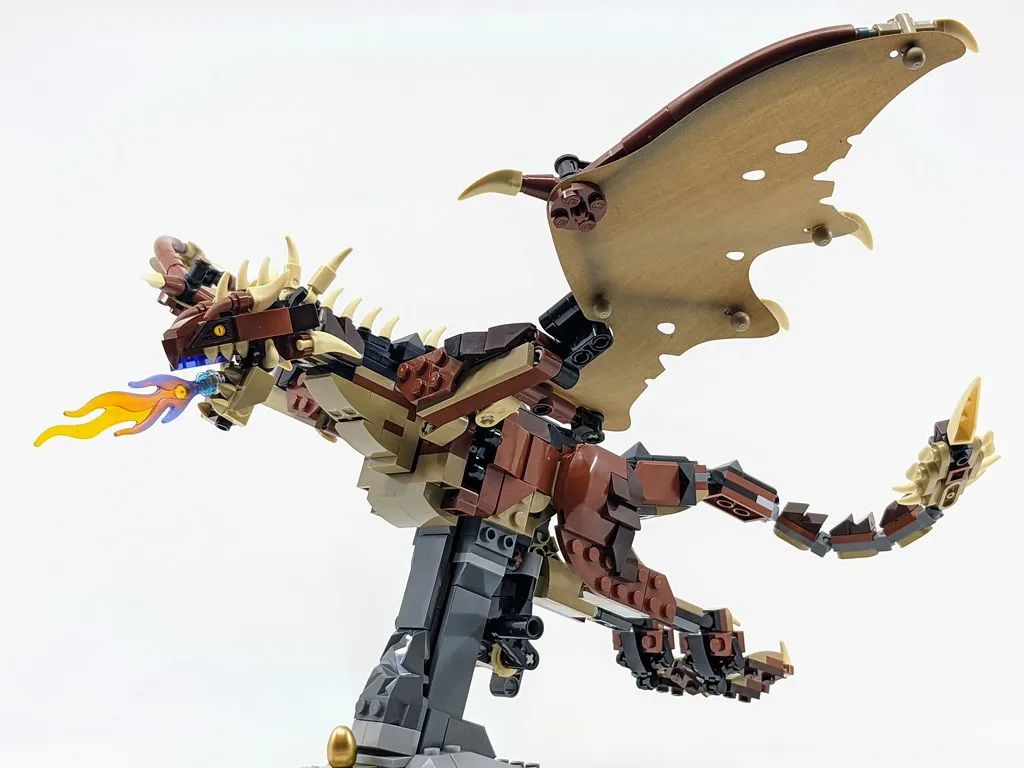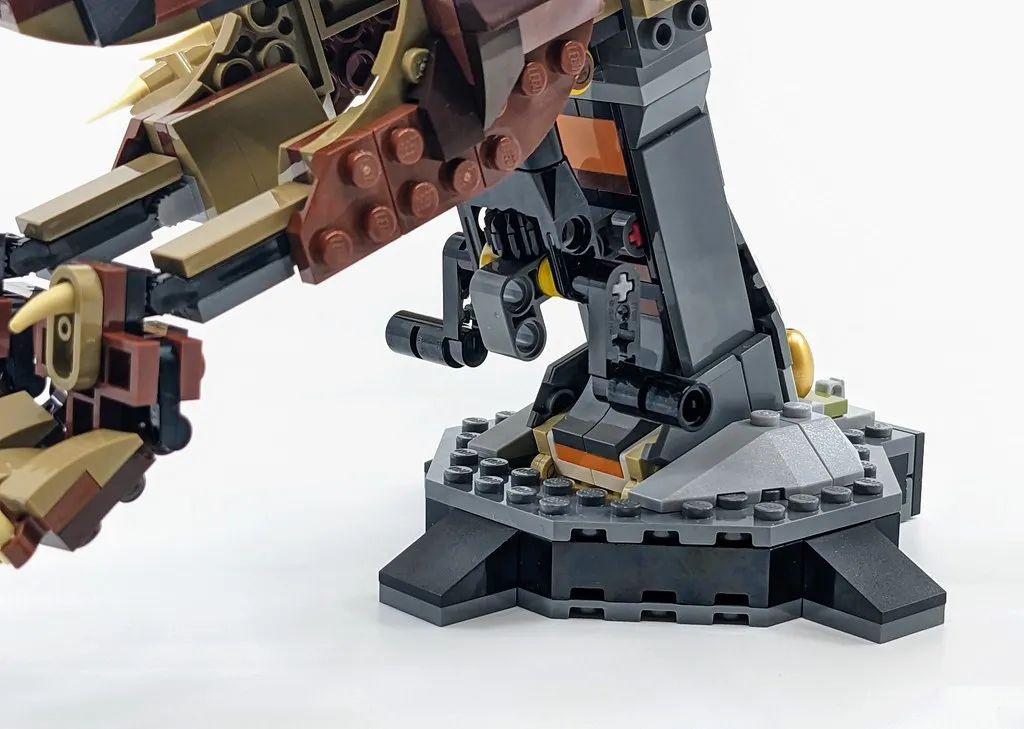 Although this dragon is fixed on the display stand, it can be posed in various poses. The head is mounted on a pair of ball joint parts, and the tail is also connected in sections using ball joint parts to ensure that it can pose at various angles. The construction of the body and bracket is similar to Hedwig and Fox, but compared with the former two, the external lines are more fluid and the proportion of the body has changed accordingly.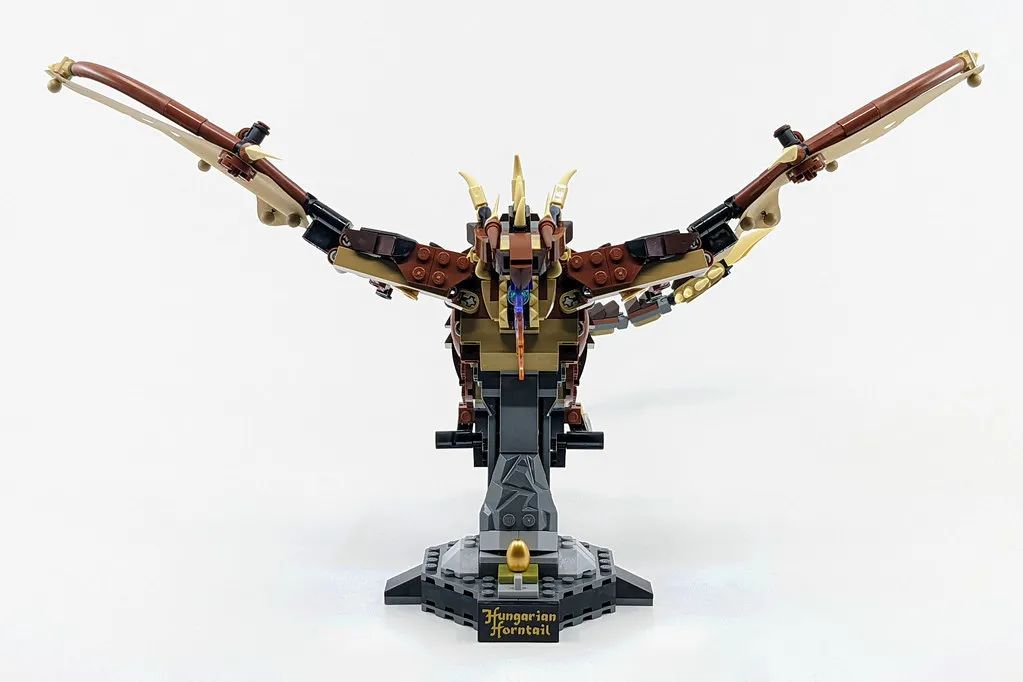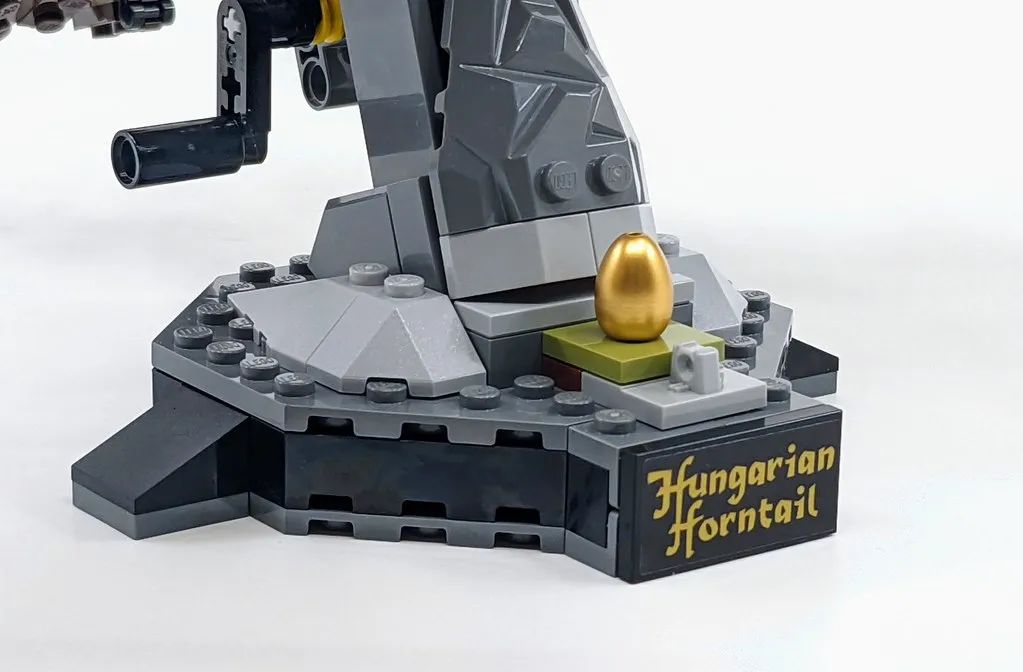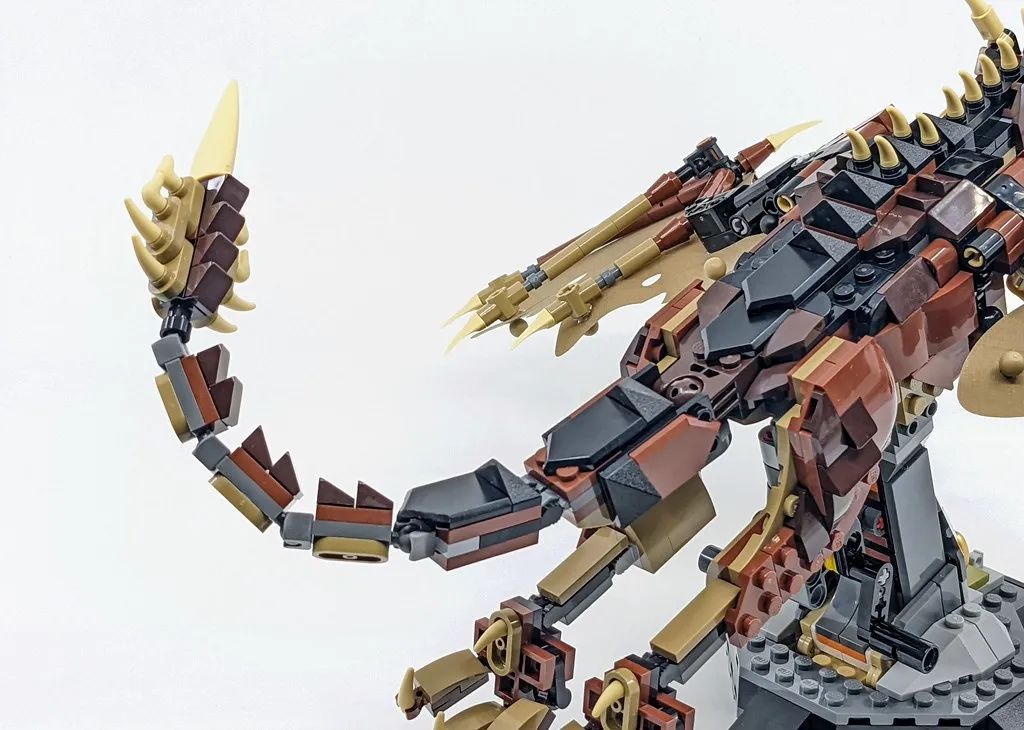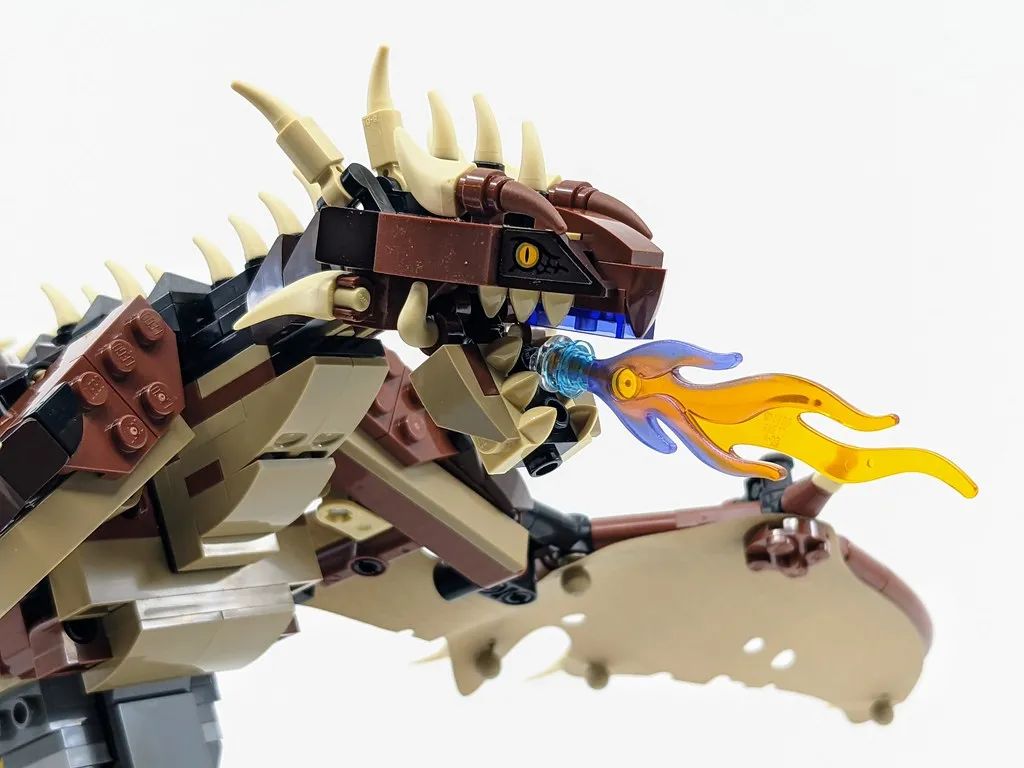 The size of this set is not particularly large, and unlike other sets that contain the man-child, the set features a different way of integrating the man-child into the whole set. Harry Potter is no longer standing at the bottom of the stand, but mounted on a transparent rod, attached to the base at an angle, simulating the movement of Harry Potter's flight, restoring the scene that it is moving away from this evil dragon.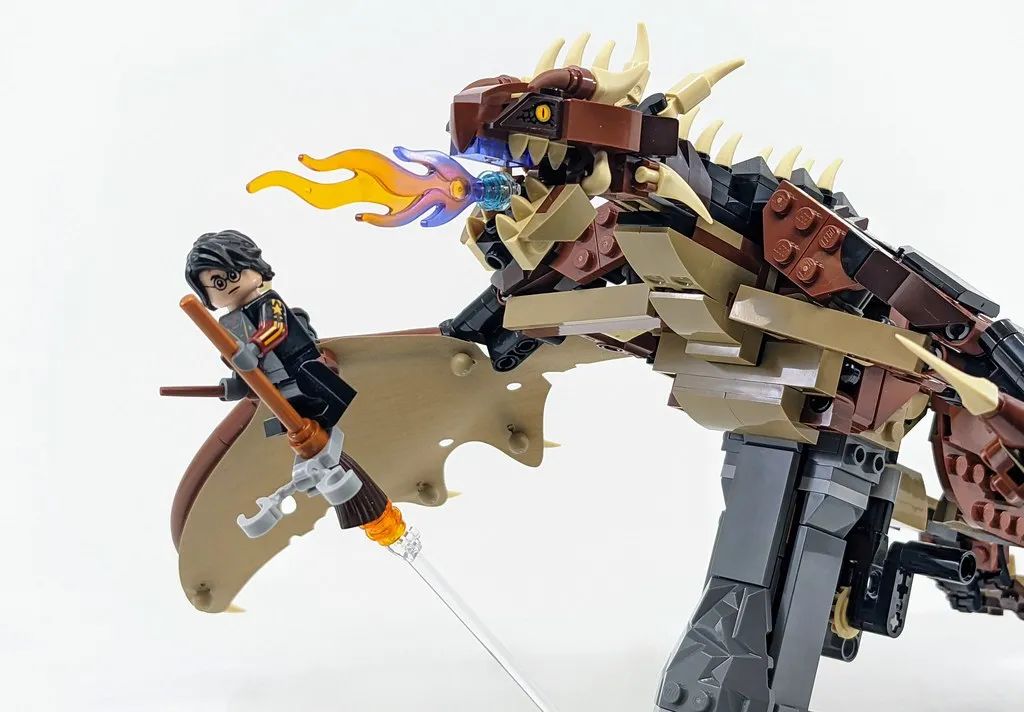 It is worth mentioning that the broom Harry Potter took in this set is also different from the previous sets, in the previous 75980 Ugly House Attack and 76395 First Flight Lesson two sets, all the brooms taken by all the boys are separate accessories parts. 76406 Hungarian Tree Peak Dragon set, Harry Potter's broom is assembled with parts, looks closer to the broom prototype in the movie.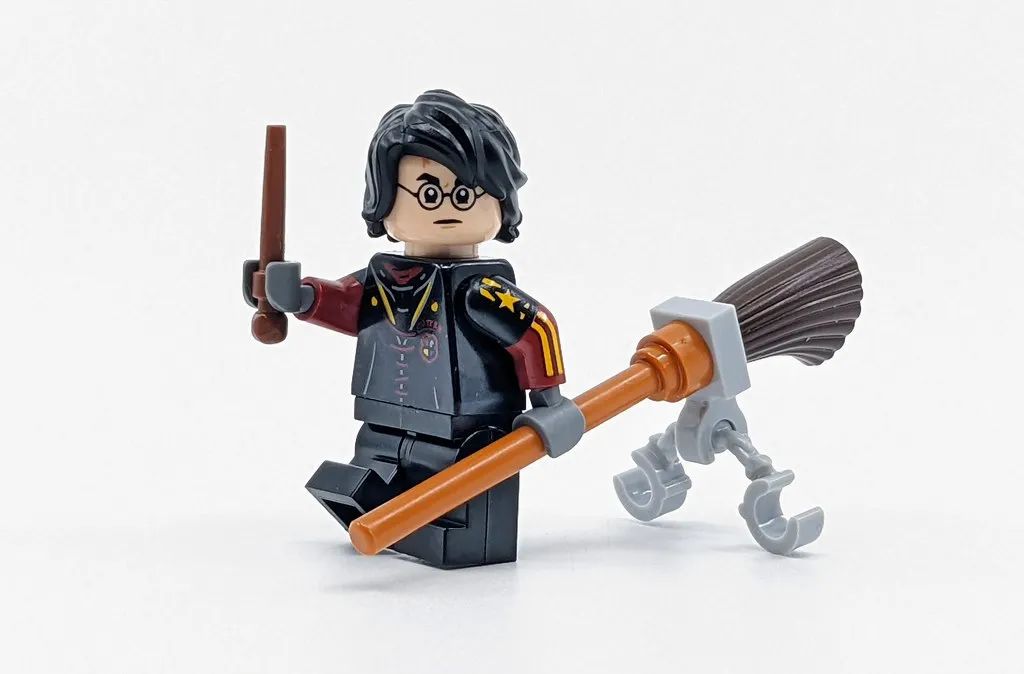 In this set, Harry Potter's man-child is an exclusive man-child, which uses flexible adjustable short legs and a unique torso, and its shape originates from the competition uniform worn by the young Harry during the Triwizard Tournament.

To sum up, this is not only the Hungarian tree peak dragon, the best shape in all LEGO sets, not only have different color parts to layer to create the dragon's scales, but also excellent movability. Especially the canvas parts for the wings, but also make the wings look lighter.
Leave a Reply
Your email address will not be published.Required fields are marked. *